In januari 2014 hebben we onze vleugels uitgeslagen en mogen we als eerste in Nederland en een groot gedeelte van Europa 'Official Power Vision Tuning Center' achter onze naam zetten.

U kunt alle producten van Dynojet bij ons bestellen. Snel via de mail of telefonisch. Wij versturen gratis en hebben een snelle service en goede ondersteuning.

Bent u in het bezit van u een A1 of A2 rijbewijs dan is de keuze in motoren beperkt. Wij kunnen in veel gevallen er toch voor zorgen dat u op de motor kunt rijden die in eerste instantie nog zo ver weg leek.
Dynojet de beste keuze

Motoren worden vanaf de fabriek tegenwoordig uitgeleverd volgens de specifieke wet en regelgeving van ieder land en de daarbij horende emissie-eisen. Dit heeft tot gevolg dat de afstelling van de motoren vaak te wensen overlaat. Het monteren van verschillende performance onderdelen werkt dit nog meer tegen. De oplossing is uw motor te laten afstellen op de Dynojet testbank.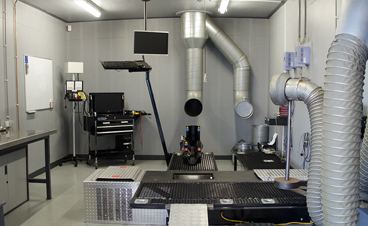 Door een Powercommander, Powervision of een Dynojetkit te laten afstellen, kan uw motor perfect lopen. Het uitgangspunt is om in alle toerentalgebieden en gasklepstanden het ideale mengsel te krijgen dat resulteert in een optimaal presterende motor. Een betere gasrespons en meer topvermogen, maar ook stabiel cruisen zijn grote vooruitgangen die u hiermee boekt.

Klijnstra Motoren werkt met de meest uitgebreide testbank van het marktleidende merk Dynojet. Op deze testbank kunnen we zowel motoren als quads afstellen. Door gebruik te maken van Dynojet's gepatenteerde programma 'Tuning Link' kunnen we snel en accuraat een nieuwe brandstofmapping voor uw motor schrijven. Wanneer u niet in de buurt woont, kunt u een afspraak maken om uw motor binnen een dagdeel te laten afstellen zodat u geen vervoer nodig bent.